The Internet connects people from all over the world, enriches our lives and gives rise to a thriving Internet industry, which has gradually become closely connected with our lives, entertainment, study and work and has become an integral part of our lives. life is an important element. But today, despite the splendor of the Internet, we are going to explore another world that has become popular in recent years, namely the "Internet of Things".
What is the Internet of Things? The Internet of Things (IoT) is a network that connects initially independent devices to each other through agreed protocols and finally realizes intelligent identification, positioning, tracking, monitoring, control and management. The essence of the Internet of Things is still about the expansion and expansion of Internet applications, allowing people to share information and communicate between more things. Next, we use history to deepen our understanding of IoT applications in the world of the future.
On a sunny morning, the alarm clock wakes you up the way you prefer. Your personal housekeeper can adjust the indoor temperature and humidity according to your sleeping condition, as well as indoor and outdoor temperature and humidity. Breakfast, toiletries, clothes will be prepared for you. When you enjoy breakfast, it can get permission from your company, get your work plan, and inform you about your day's schedule while you eat. After you leave the house, it will continue to pay attention to all the houses and take reasonable measures .
When you arrive at your company, the smart company center will meet you as usual and offer you a cup of your usual hot drink for your busy day. Your computer has been turned on and the contents of today's work have been classified and sorted. As usual, he knows everything about you, at the right moment he turns on the fresh air supply system and creates the feeling that you are in a meadow strewn with flowers.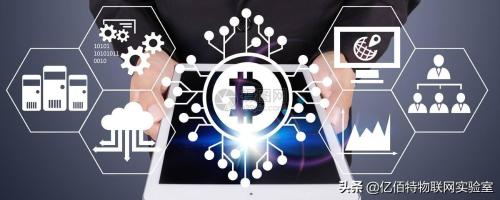 Of course, this is just a guess, one of the life scenarios that we "might" experience personally in the future. All this is based on our today's protagonist - the Internet of things. Next, let's take a look at supporting these "beautiful" lives and how they work together.
Perceive the world
We rely on the senses to understand the world around us, such as temperature, humidity, electric current, ups and downs, etc. How can "inanimate" devices perceive our world? That's right, they collect physical events and data that occur in the physical world using various sensors, including various physical quantities, signs, audio and video data. IoT data collection includes technologies such as sensors, RFD, media collection, 2D codes, and real-time positioning.
Information transfer
With the help of sensor networks, mobile communication technologies and Internet technologies, the collected information is transmitted without barriers, with high reliability and a high degree of security. The following are common IoT data communication devices.
The Internet of Things is widely used in all areas of our lives. Apart from agriculture, there is also industry, smart homes, smart cities, smart transportation, etc. Do you know any other IoT application scenarios? Things?