Status Quo
Remote monitoring of industrial sites is a core requirement of the Industrial Internet of Things. It can remotely realize field device data sensing, realize dynamic transmission, real-time analysis and many other functions. At present, large-scale deployment and application in hydroelectric power plants, communication base stations, hydrological stations and remote sensing in specific mountainous areas has been realized. The industrial equipment remote monitoring system based on communication solutions can monitor the working status and working environment parameters of equipment in real time through remote monitoring, effectively contributing to the rapid development of the industrial Internet of things.
Remote monitoring of industrial sites can predict possible equipment failures in advance by analyzing historical data in order to proactively intervene in maintenance, significantly reduce or eliminate unplanned downtime and reduce the frequency of maintenance. At the same time, through the statistical analysis of product failure points and working environment information, it can effectively improve the product design scheme and serve the site better.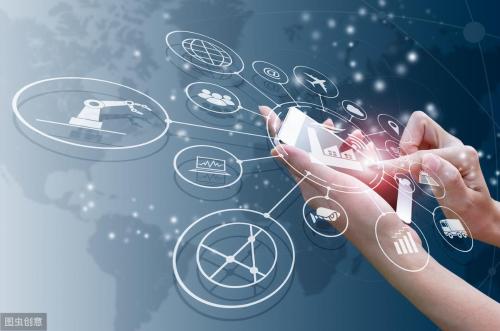 Second solution
2.1 Data collection center forms Lingdun smart gateways at various locations into a virtual local area network, which can collect real-time data collected at each location and integrate them into a data collection center for unified management.
2.2. Specific workflow:
1) Connect device:
External equipment is connected to the external network in a bypass scheme, the central equipment is connected to the central network in LAN mode.
2) A computer with Internet access can log into Lingdun Management System, register an account, and add devices to complete device installation.
3) One click to set working mode and start using after device reboot
2.3. Benefits of networking
1. Safe and reliable. For enterprises, the most important thing is the security of information transfer. A good remote solution can keep files safe and realize fast transfer at the same time. Lingdun intelligent network system uses asymmetric 128-bit special encryption algorithm, which is characterized by high computing speed, high security and low resource consumption, so it is widely used by banks, governments and other institutions.
2. The path selection by a special algorithm can effectively guarantee the smoothness and safety of the line, and can be passed through zero output
The backbone network provides a network effect comparable to leased lines.
3. The operation is convenient and fast. After installing the device, one-click network connection can be realized.
4. Implement remote management of files, remote and other applications. Support for functions based on the SMB protocol, FTP, file sharing and remote desktop that come with WIN.