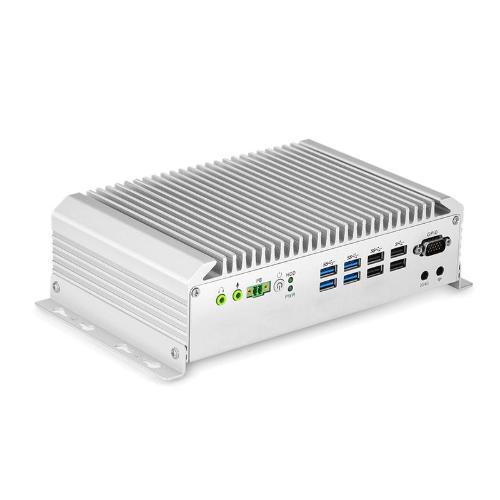 The full name of an industrial computer is an industrial control computer. This is a computer specially designed for industrial control. It is used to control and manage machinery and equipment, the production process and data parameters used in the production of an industrial computer. Industrial PCs often operate in harsh environments and have high requirements for data security, so Industrial PCs usually carry out special design, such as reinforcement, protection against dust, moisture, corrosion and radiation. Industrial PCs also have very high scalability requirements, and the interface design must match specific external devices, so in most cases Industrial PCs need to be customized to suit needs. How to choose an industrial computer, you should first find out the following points: whether there are any special requirements for the configuration of the industrial computer, what environment it is used in, whether the communication interface of the industrial computer is rich, whether the quality of the product is up to standard, etc.</ p>
Let's share with you a guide to buying an industrial computer:
1. Depending on the size of the room in which the IPC is used, the IPC will typically need to be mounted on a rack or other small space, so the installation size is its main limitation. According to the size of the installation, the industrial computer has a height of 1U to 7U (1U=4.45 cm). At the same time, a smaller fanless embedded industrial computer has been developed in the past ten years, which is only more than ten centimeters in length and has more complex functions. , so the product specifications should be selected based on the size of the balance to be installed on site.
2. According to the possible on-site installation method, it can be divided into wall-mounted industrial computer, rack-mounted industrial computer, desktop industrial computer and embedded industrial computer. The socket method should also be considered to prevent wiring. difficulties such as front exit, after exit and so on.
3. Environmental requirements The reason why industrial computers are different from ordinary civilian computers is that they can be used in harsh environments such as ultra-high or ultra-low temperatures, high dust, high vibration and other occasions. Therefore, when choosing an industrial computer, carefully consider whether its parameters can meet the needs of your application environment. For example, operating temperature, storage temperature, etc.
4. Technical parameters, like the choice of a personal computer, the purchase of an industrial computer also depends on the equipment: processor (processing speed), storage, memory, softwarecookies, etc. The choice of hardware for each industrial computer is based on a comprehensive consideration of the equipment used at the site. It is also a waste that the power of an industrial computer cannot be fully utilized if the equipment is too high. If the equipment is too low. , this may affect the speed of the site, performance will be reduced, and production efficiency will also be reduced.
5. Expandability. It is necessary to consider what types of industrial computer interfaces are required, whether there are RS-232/485, CPCI, USB, Profinet interfaces, etc. If you buy an assembled machine instead of a complete industrial computer, please pay attention to the interface problem when choosing a board.