On the Internet, the wired TCP/IP network is used as the primary communication channel. The transmission of IoT information is more dependent on wireless communication technology, including short distance wireless communication (RFID and Mesh), long distance wireless communication (GSM and various forms of CDMA communication), short distance wired communication, wired communication, etc. e. The figure shows the four main groups of communication networks.
(1) Short distance wireless network. It includes more than 10 existing short distance wireless networks (such as ZigBee, Bluetooth, RFID, etc.) and mesh wireless networks formed by the combination.
(2) Long range wireless network. It includes GPRS/CDMA, 3G, 4G and 5G cellular network (Pseudo-Random Code long distance communication) and GPS (Global Positioning System) long distance network (Note: service technology).
(3) Short distance wired network. It mainly relies on more than 10 kinds of fieldbus standards (such as ModBus, DeviceNet, etc.), as well as PLC (programmable logic controller), power line and other networks.
(4) Long distance wired network. It supports the IP protocol network, including the integration of three networks (computer network, cable network and telecommunications network) and State Grid communication network.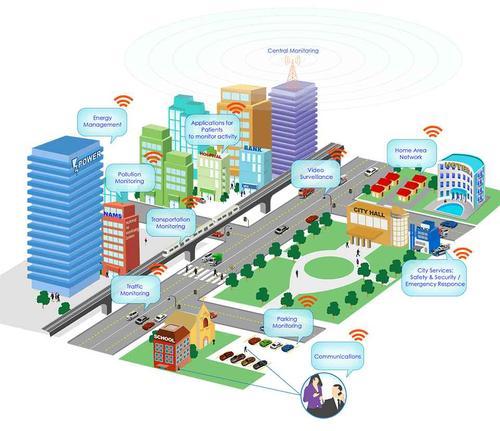 You can see the degree of correlation between the four major IoT industry groups and the four major communication network layers: short-range data transmission at the perceptual layer generally uses short-range wireless networks; data transmission at the network layer may use a long distance wireless communication network or a long distance wired communication network.